Newly updated!!!!
Here are some pen pal listings from other states. I am not sure how correct some of the addresses are because inmates are moved alot from unit to unit. But if you decide to write to one of them, their mail does follow them, it just takes longer for them to receive it. Please dont let this change your mind though, there are some sweet guys listed here.
Anthony Sanchez
#101572
Arizona State Prison / Florence
SMU 2
PO BOX 3400
Florence Arizona 85232

I dont know much about this man, I was asked to put him on here. I was told that he is a nice man and very lonely. he is in his 30's and has a 15 year old daughter. Please write him, as he needs freinds very badly! Thanks everyone!
Augustine Garcia
ADC # 15006 B 6A9
Ariszona State Prison Complex Yuma
Unit Dakota
po box 13007
Yuma,Az. 85366-3007


Carlos Sanchez # 95A3029
Greenhaven Correctional Facility
Drawer B
Stormville,NY. 12582-0010


Jose G. Martinez
#261669-SBI. 906629-B
R.F.S.P.
po box 9104
Camden,NJ. 08101


Joey Pellegrino # 513914:G3205L
Charlotte Correctional Inst.
33123 Oilwell Road
Punta Gorda,Florida 33955

Jose Luis Quintana
C-41380
po box 5246
CSATF-SP 3D-227
Corcoran,Ca. 93212


Jose Blaze Cruz # 14065 074
U.S. Penitentiary
po box 1000
Leavenworth,Ks. 66048-1000
BM:352


Gustavo Hinojosa # 61617
L.C.M.H.F.
po box E
Larned,KS. 67550


Juan Calzada # P-39553
F1,B2,113
480 Alta road
San Diego,Ca.92179

Juan C. Rodriguez # D-72131
D2,236
po box 5002
Calipatria,Ca. 92233

Benjamin Torres # 195785-1088
6901 St. road 62
Bowling Green,Fl.33834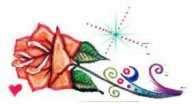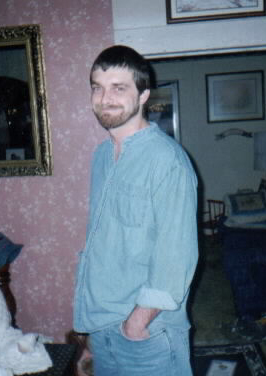 Alvin Wilson # 18866-056-CB
Po box 4000
Manchester,Ky. 40962-4000

Alvin is 28 years old and is serving a 15 year sentence for drugs ( a non-violent offense) in a federal penitentiary.His sister placed this ad for him, says he is a really sweet guy that needs mail very desperately to help bring his spirits up. Can someone out there be his friend and drop him a note please? thanks!!! lagreeneyes31