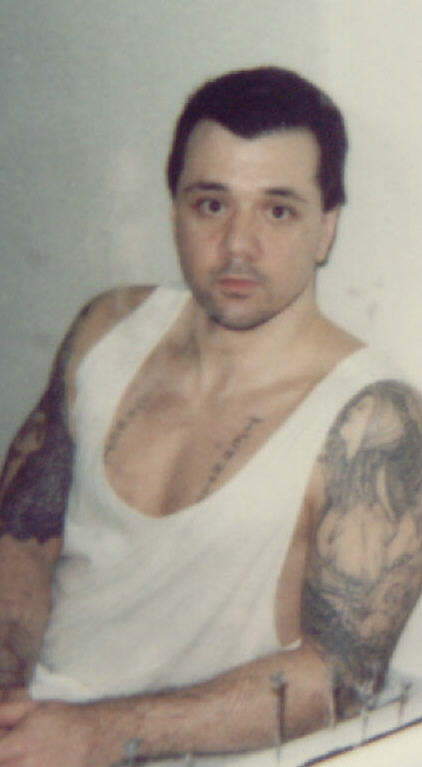 This is James Ochoa. He is about 28 years old and is from San Antonio,Tx originally. He is single and very nice looking. He is in administrative segregation , ad-seg for short. He still has a few years to go on his sentence. He is a very passionate writer and artist. Please write him, he needs the mail very badly.

James Ochoa # 631760
Po Box 4500
Tenn. Colony,Tx. 75886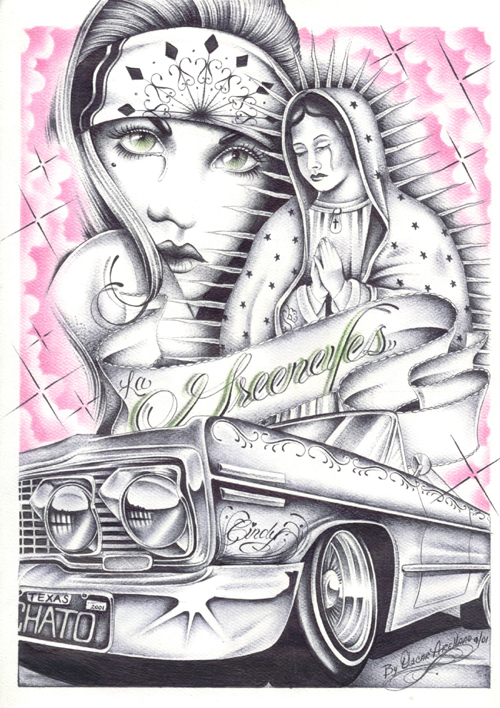 This greeting card was made for me by Oscar Arellano.I dont have a picture of him yet but hope to soon and I will post it just as soon as I can. He is 26 yrs. old , single, no children. From San Antonio,TX. He has been in prison for nine years and the last 5 of those he has spent in ad-seg.His release date is May 6,2003.The only mail he gets if from his beloved mother, who is very ill with diabetes, and a sister who writes him. He is a very,very,talented artist and loves to draw. please drop him a note and maybe he can draw something especially for you!

Oscar Arellano # 656323
Po Box 4500
Tenn. Colony,Tx. 75886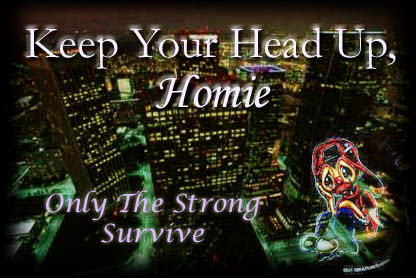 I found this e-card on a site and sent it to all of my pen pals. I think the message is apt dont you?

Vito Hernandez # 798195
Mc Connel unit
3001 south emily drive
Beeville,tx. 78102

This is for all you web surfers,with interest.I'm 28 yr old mexican american ,from southern California. I have brown eyes,very short brown hair,5'8'' tall and wiegh 175 lbs. Very athletic and down to earth kind of person.I have an open mind. I love music, it soothes the soul! Would love to hear from you sooner than you think! From any walk of life or corner of the world welcome!! With luv,VIto!
NEW JUST ADDED!!!!!!!
Jesse Cortez # 1055255
PO Box 9000
Woodville,Tx. 75990

HI, my name is Jesse and I am 31 yrs. old and I am from Houston,Tx. I am 5'9'' tall and weigh about 170 lbs. I could really use a friend right now to make my time pass alot easier.I am looking for someone who won't play games and knows how to keep it real. I have a picture that I will send to the one who answers my ad.I am a pretty nice guy if I do say so myself!! ha-ha! please don't be shy and write today, you won't regret it!! much luv, Jesse.

GRADUATION DAY!!! He looks so proud , doesnt He?

This is Martin Hinojos.He is one of my very best friends. He is originally from El Paso,Tx and is 25 yrs. old. He has one daughter and is divorced. He is a sweetheart!!!

Martin Hinojos # 864904
1313 county rd. 19
Lamesa,Tx. 79331

This Abel Cortez. He is 36 yrs. old and is a single father. He has a little time left on his sentence, so why not write him and give him a little boost!

Abel Cortez # 676710
Allred Unit
2101 FM 369 N.
Iowa Park,Tx. 76367

This is My pen pal Jason Torres. All of his friends call him Droopy. He is looking for female correspondance for friendship only, as he has me for the other. I dont mind anyone writing to him, as all of us, he can always use another friend. He is 22 yrs. old and has one son named Mark. He is from Dallas,TX and should be out in 2002. WE HOPE!!!

Jason Torres # 892254
Po Box 9000
Woodville,Tx. 75990-9000

Jaime Jesus Watson # 920884
PO Box 9000
Woodville,TX 75990

I'm 6 ft. tall and weigh 165 lbs. ,with dark features and light olive skin.I have curly hair and light brown eyes.
My interests are" mountian bikes,beach,travel,light workouts,movies and reading.
If you like to write,I will answer all you questions. By the way,I was raised in Southern California. hope to hear from you soon, bye for now.