Nito Guerra Jr. # 863798
Rt 3 box 9800
Dayton,Tx. 77535


Humberto Garza # 627754
MCconnal Unit
3001 S. Emily DR.
Beeville,Tx. 78102

age: 25?
soon to be released
very sweet and understanding guy.


Abel Cortez # 676710
Allred Unit
2101 FM 369 N.
Iowa Park,Tx. 76367

age: 36
from: San Antonio,TX.
sentence length: 25 yrs.
single, very talented artist


Tomas Montes Jr. # 832215
Ferguson Unit
12120 Savage Dr.
Midway,TX. 75852-3654

age: 27?
very lonely man that doesnt receive any mail other than from his mother. A very nice guy to write to. Does excellent artwork.


James Ochoa # 631760
Po box 4500
Tenn. Colony,TX, 75886

age:27?
is in ad-seg, which means he is locked down 23 hours a day. Mail call is so very important to these inmates. Please take the time to write a note. and please tell him that greeneyes sent you.


Roberto Moreno # 853933
Stevenson Unit
1525 FM 766
Cuero,Tx. 77954

age: 32
sentence length: 10y
*** SPANISH ONLY PLEASE!**
this man is one fine piece of work. He has eyes that will make your heart melt and a smile to go with it. He is in on an immigration charge. He is a wonderful friend to have!


Gustavo Hinojosa # 61617
L.C.M.H.F.
Po Box E
Larned,Ks. 67550

Yea, I know, Gus isnt from Texas , but I started writing to him a while back and he is one special man!! You wont ever regret making his aquaintance!



Enter content here

Here are the addresses to the rest of the artists and some just looking for pen pals. I hope that you will write them!

Carlos Gomez # 883262
11034 hwy 136
Brazoria,Tx. 77422

Carlos is 20 yrs old and originally from Dallas,TX. He has the sweetest smile I have ever seen in my life! And has very beautiful light colored eyes.He is about 5'6'' tall and weighs about 130 lbs.

Oscar Arellano # 656323
PO Box 4500
Tenn. Colony,Tx. 75886

Pete Lozano #656326
HC 67 Box 115
Kennedy,Tx. 78119

Pete is 30 yrs old and single. He is approx. 5"10"" tall and weighs about 180 lbs. He has some very nice tatoos. And a very sweet personality.

Julio Garduno # 916994
15845 FM 164
Childress,Tx. 79201

Julio is one of the babies of my group,He is only 18 yrs. old and is originally from Dallas,TX. He has a 6 yr. sentence but hoping to make parole in 2002. He is one that has found a place in my heart with his childlike outlook and hopes and dreams. Please, I promise you wont be dissapointed if you write to him!


Roy Rodriguez Jr. #656188
Gib Lewis H.S.
PO Box 9000
Woodville,Tx. 75990
Roy is 27 yrs. old and is another one that is in adminisrtative segregation. locked down 23 hours a day. He also does many crafts and artwork that he tries to sell to not be a burden on his mother and siblings. He is 5'9'' tall and weighs 165 lbs. Brown hair and brown eyes. A very sweet smile.

Lee Lainez #879008
Po box 6400
Tenn. Colony,Tx.75861
Andrew Martinez # 1036437
15845 FM 164
Childress,Tx. 79201

Andrew is 21 yrs. old and is from Dallas,TX. He came to me through Julio. So I dont know that much about him. Have written him a few times. He seems to be very nice. He is serving a 6 yr sentence and hopes to parole 2002 or 2003.

Hector Ibarra # 930974
15845 FM 164
Childress,Tx. 79201

I just met Hector.He also came to me by way of Julio.He is 21 yrs. old and from El Paso,TX. He is 5'8 inches tall and weighs 160 lbs. with GREEN eyes and brown hair.His nickname is Gato ( catin spanish) because of his eyes.He should parole in march of 2002.



James Ochoa.........see address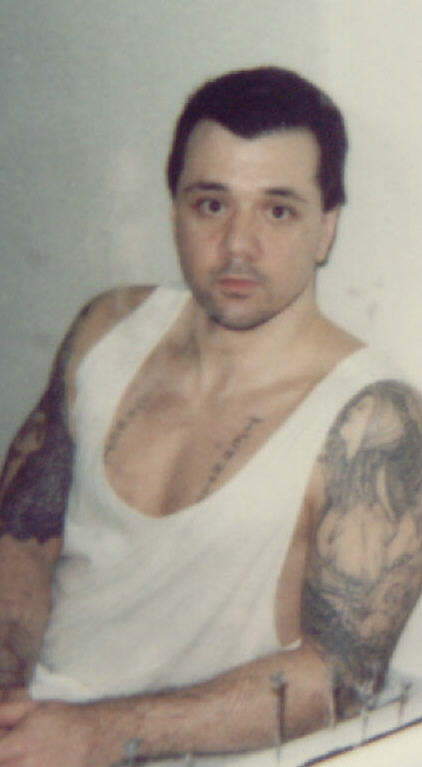 Art greeting card by David Cota
please?????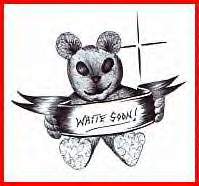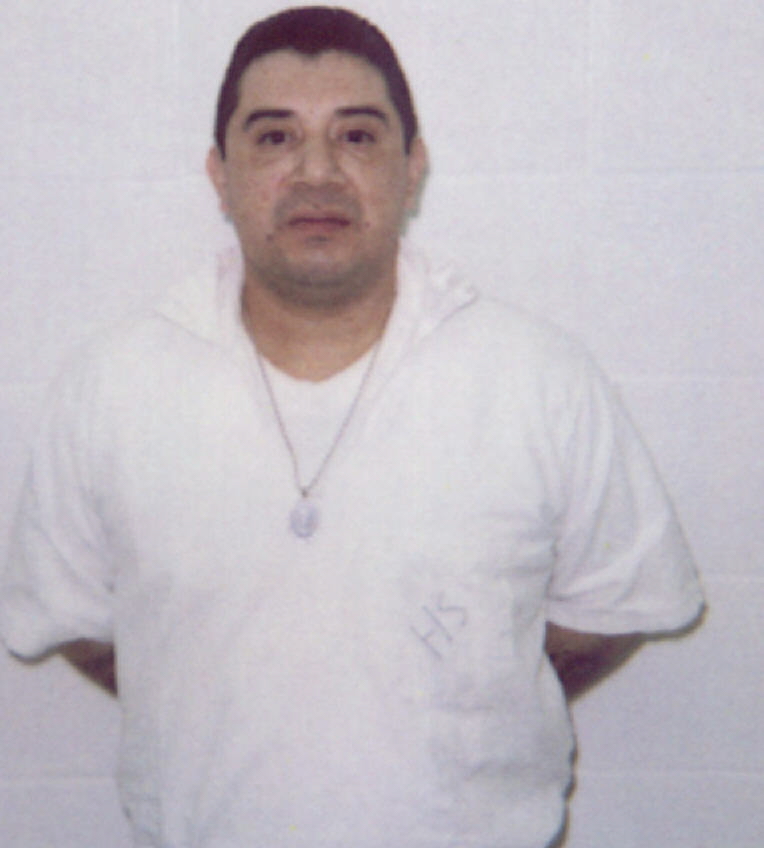 Abel Cortez..... see address for more info..