Jason Torres bka...Droopy!
Jason is 23 and from Dallas,Tx. He is a single father of one adorable son named Mark. Here is his address, please feel free to write to him! Tell him that Cindy sent you!
Jason Torres #892254
Po. Box 9000
Woodville,TX.75990-9000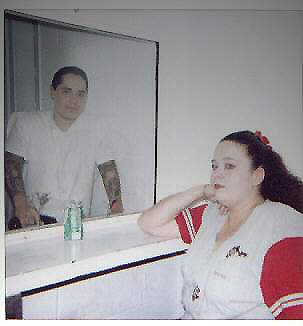 Me and Henry " Blue" Morales at a visit on July 15,2001.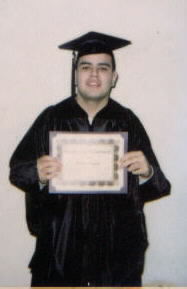 Martin!
This is Martin and he is 24 yrs. old.He is originally from El Paso,Tx and is divorced with no children.He is very far from friends and family and desperately needs mail.Please take the time to write him a note and let him know that you saw his work on here.
Martin Hinojos #864904
1313 county rd 19
LaMesa,Tx 79331

please be sure to include the TDC number on each letter or they will not receive them.If you choose to write, please tell them that Cindy sent you and sends my love!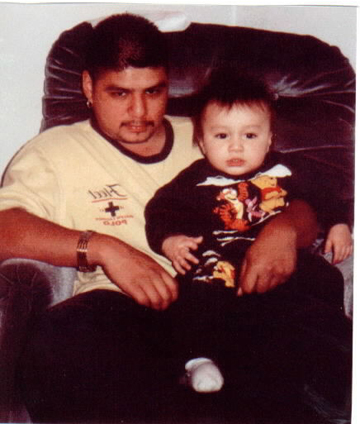 Alfonso and his son Alex!
Alfonso is 23 and originally from Dallas,Tx. He has one son,Alex,who you see in the picture. He is a single father,and also a very talented artist.Please take the time to brighten his day with a note! thanks!
Alfonso Cordova #928187
1500 E. Langdon
Dallas,Tx. 75241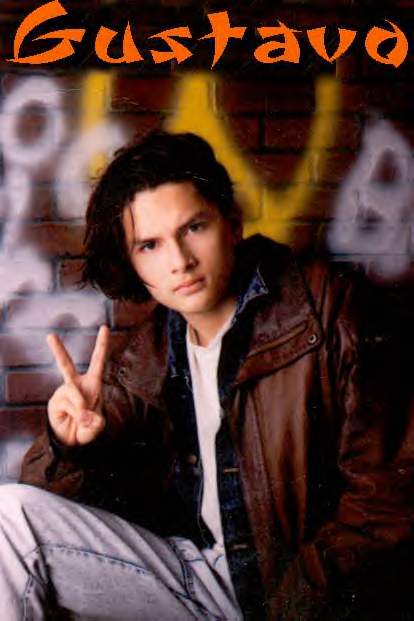 Gustavo Hinijosa is from Larned Kansas. I know he isnt from Texas like the rest but I started writing to him almost a year ago and he is one special guy! That is why I included him on this site, he is one of my boys, just out of state!!